With the pandemic turning the property market on its head, property investors are trying to work out the next hotspot.
While London and the South East have always proved good investments, so too have large university towns. However, there are some new regions which are beginning to break through and offer huge potential for investors, including the north of the country and the Midlands.
Factors that make up a good property investment opportunity, include the number of new business start ups in the area, the average employment rate and the average property prices, as well as what the area has to offer.

Manchester

Manchester is still seen as one of the best places to invest in property. The city has a population of 2.5 million and is a thriving and bustling area to live and work. It is home to three universities, including the Russell Group – University of Manchester, and with average flat prices starting at just under £200,000, the monthly rental yield is good. Anyone looking to buy in the area should arrange a home buyers survey Manchester.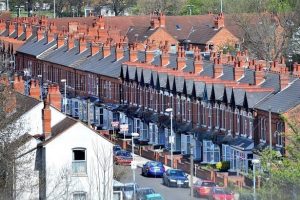 Birmingham

Birmingham is also working its way up the ranks. Similar in size to Manchester but with a slightly lower average property price, this is another excellent area for property investors to consider. This university town has also been helped by a huge regeneration project in the region. Property investors looking to buy in this area should consider a home buyers survey Birmingham.
Liverpool

Liverpool is beginning to attract a lot of interest from property investors, with consistently good yields. However, although property prices are still relatively low compared to other cities in the country, they are rising rapidly.
Southampton

Another areas which has only recently become popular for property investment is Southampton, which is one of the country's most up-and-coming locations.
The pandemic has changed many people's lifestyle and allowed more flexible working patterns, meaning employees can work from their homes and not have to worry about commuting. It is being predicted many businesses won't return to the office full time and with job vacancies at a record high, employees are able to negotiate contracts that fit their lifestyles.
Although London is still desirable, it has simply become too expensive for many and this has resulted in a rise in demand for properties in outer London.