SEO or Search Engine Optimisation is the method that can be used to help improve the position of websites and their pages in the organic search results for search engines such as Google and Bing. These are not the paid adverts that you see at the top of the search results. These are in fact pay-per-click adverts that are served by the search engines.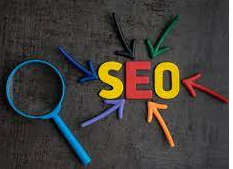 Organic SEO is the results that appear below the ads and are placed in an order that is determined by the search engine. This is based on a number of different factors and is collectively known as SERP. The positions are based on the ranking algorithms that use keywords and crawlers to assess websites and decide how far up the search engine results that each given web page should be placed.
It is a technical process and in some cases, it is best to work with an SEO Belfast company to have both on-page and off-page SEO explored. Ryco SEO Belfast Agency for example would be able to help you with on-page technical SEO as well as off-page that included link placement and articles written for your business that is placed on other high ranking websites.
The main aim of SEO is to have your company's website ranking on page one of the search results for the keywords that you want to be found for. This may involve working on your site and having backlinks from other sites to help boost your website ratings.